PAKIET 5 KSIĄŻEK (5 pdf)
100,00 pln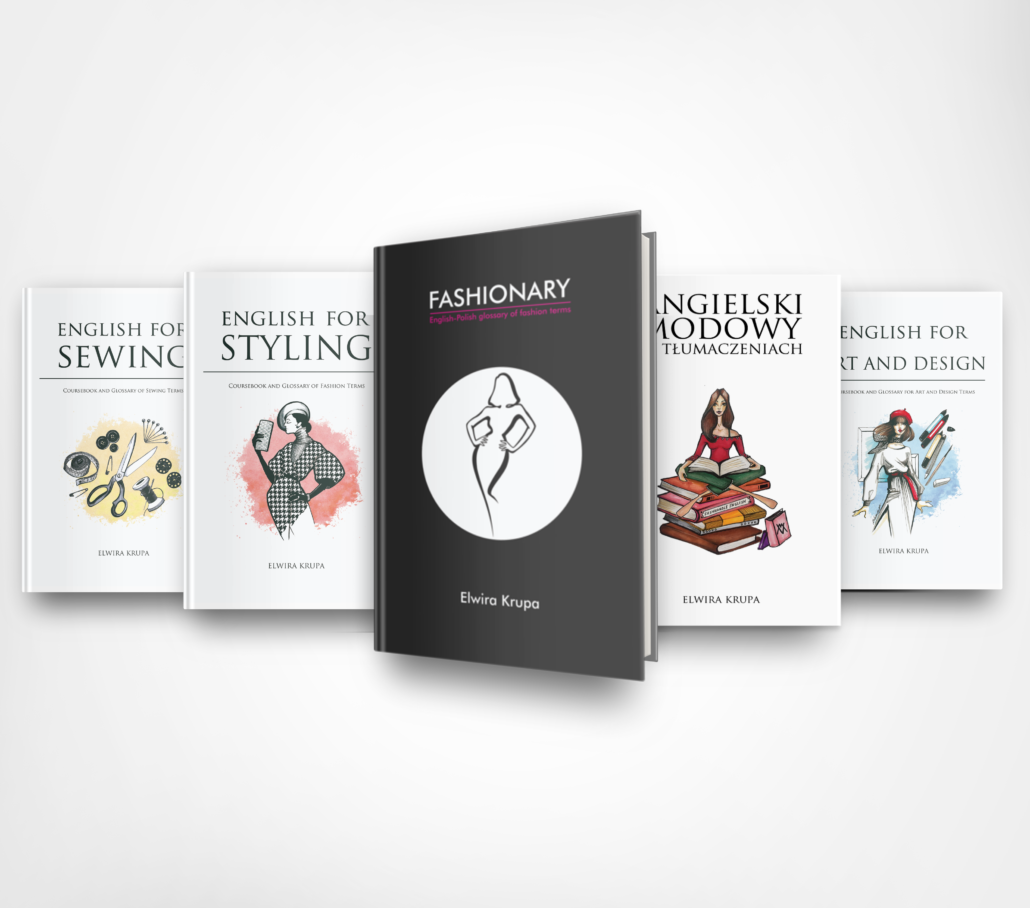 CO OBEJMUJE PAKIET?
W pakiecie znajduje się 5 publikacji (dostępnych również oddzielnie):
Fashionary. Polish-English Glossary of Fashion Terms
Angielski modowy w tłumaczeniach
English for Sewing
English for Styling
English for Art and Design
---
JAK KUPIĆ?
Wpłata 100 pln na konto: 1411 40200 40000 3102 4498 9179
Tytuł: "pakiet 5" + adres e-mail
Wysyłka na podany e-mail w ciągu 24h.
CHRISTMAS SALE! -20% W tytule przelewu wpisz: christmas21